Chief Thomas E. Hawley
THE WORLD'S LONGEST SERVING CHIEF OF POLICE
"38 cal. S&W Model 10"
"Presentation Revolver"
- mfg. 1920 -
One-of-a-Kind
Law Enforcement Treasures

$18,500
This RARE Smith & Wesson Revolver was presented to Thomas E. Hawley upon his "record serving" retirement as Police Chief of Green Bay, Wisconsin.
Thomas E. Hawley served as the Chief of Police in Green Bay, Wisconsin from from August 17, 1897 until June 1, 1946, serving just shy of 49 years.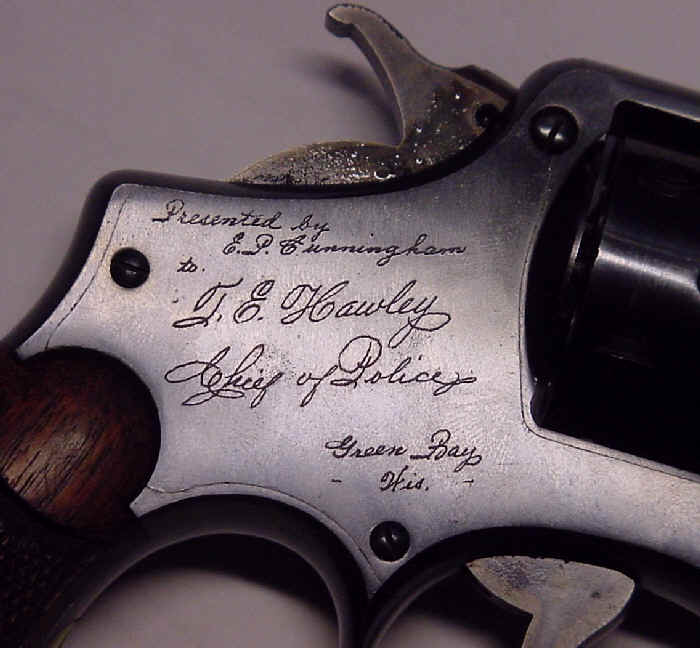 Presented by E. P. Cunningham
to T. E. Hawley
Chief of Police
Green Bay
- Wis -

In 2007 the Green Bay Police Department celebrated its 150th Anniversary. Guinness World Book of Records issued an Official Certificate recognizing Thomas E. Hawley as the World's Longest Serving Chief of Police.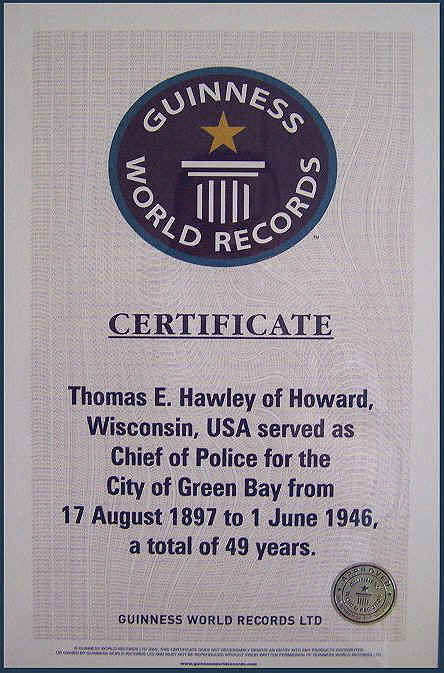 Thomas E. Hawley was recognized by Guinness as having the longest tenure as Chief of Police. Thomas E. Hawley was the son of Irish immigrants. He was born in Green Bay, Wisconsin, in 1866. When he was 27 years old, he became a Police Officer for the City of Fort Howard. When the Cities of Green Bay and Fort Howard consolidated, he continued with the newly combined department.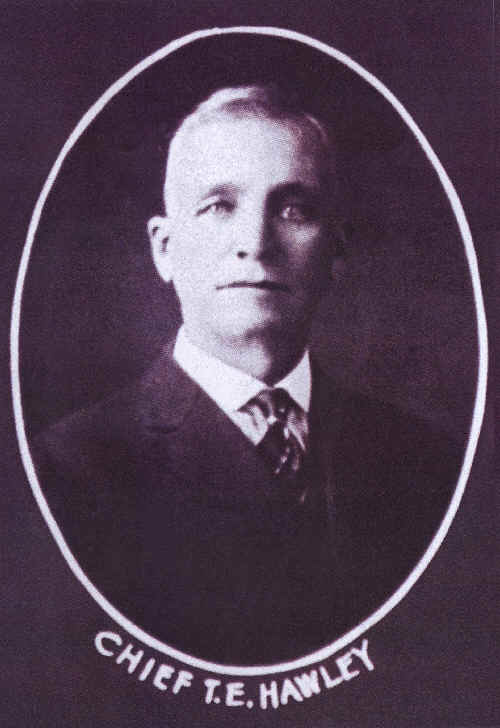 Hawley was with the new city department for slightly longer than two years when he was promoted to Captain. Less than one year later, on April 11, 1899, he was promoted to Chief of Police. His successful career in law enforcement spanned 53 years, with 49 of those years being chief. His service as chief of Green Bay Police took him from the turn of the century, through the Great Depression, through World War I and World War II, and beyond, retiring on May 31, 1946, at the age of 80 years old.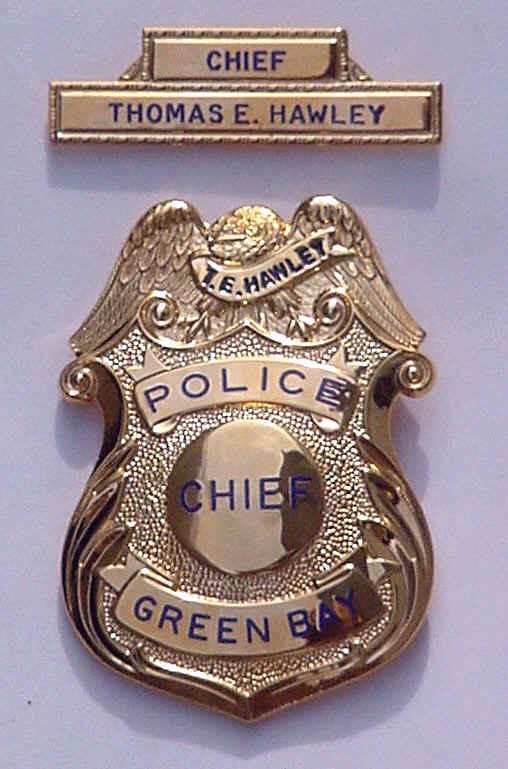 Included with the Hawley Presentation Revolver is the T. E. Hawley, Green Bay Chief of Police "Gold Shield" and the Chief Thomas E. Hawley name tag. This One-of-a-Kind badge is just as rare as the gun itself.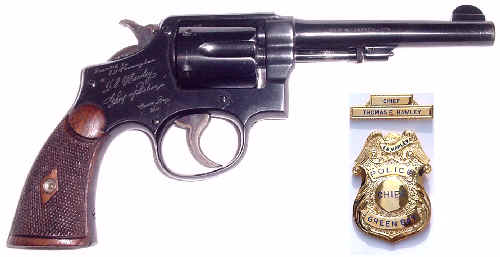 ........ A true One-of-a-Kind piece of History........
Call 920.450.0723 for additional information on this item or.. Email us <click
Copyright 1999-2021, Goodman, Wesson and Associates 7/17