Colt 1873 US Cavalry Single Action Army
Ainsworth Inspected - "John Kopec" & "National Archive" Letters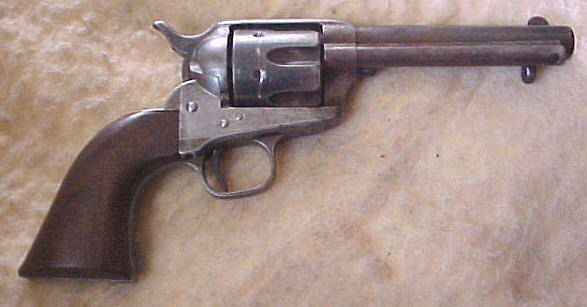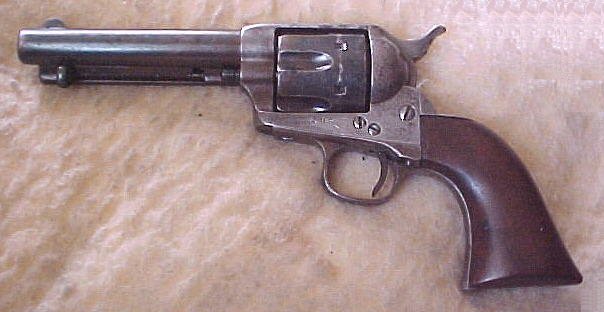 SOLD
CUSTER ERA 1874 U.S. COLT CAVALRY REVOLVER SERIAL NUMBER 8462
This is a "Custer Era" Colt U.S. Cavalry, Single Action Army revolver number 8462. It was manufactured on about March 1, 1874 as part of the U.S. Army's First Purchase Contract for 8000 Colts. ( sn 177 - sn 8652 ) This revolver was part of "lot 8" received at Springfield Armory on March 18, 1874. ( sn 7528 - sn 8652 )
This revolver served in the Indian Wars and perhaps at some time in the 7th Cavalry. After the initial lot of 755 revolvers was issued to the 7th Cavalry in late June of 1874, a rearmament of 104 guns was sent to the 7th Cavalry's Co. K by year end 1874, with 20 more going to the 7th in 1875. Historians and Collectors agree that all Colt U.S. Cavalry revolvers shipped as part of that First U.S. Army Contract were shipped more than 2 years before Custer's Historic Battle on June 25, 1876, and any one of them may well have been with the 7th U.S. Cavalry during the battle at Little Big Horn.
This Colt U.S. Cavalry model originally had a 7-1/2" barrel that was later shortened to 5" , perhaps by Indians. It was not sent back to Colt for Artillery modification since Colt has no record of it's being so modified. This 5" barrel modification was likely done prior to Colt's rebuilding and re-issuing of the modified Artillery models of the early 1900's because those Artillery models had their barrels cut to a slightly longer 5-1/2" and were refinished. They also did not have matching serial numbers.
All serial numbers of this revolver are matching. The Frame, Barrel, Cylinder, Trigger Guard, and Grip Strap are all "8462." The Loading Gate number "452" is also the Frame.
Historically, "First Order" U.S. Cavalry revolvers with all matching serial numbers, that were not modified by Colt into Artillery Models, are very rare. This occurred only when the gun was captured by Indians in battle, or if it was stolen from the U.S. Cavalry. It is noteworthy that those guns that were captured by Indians, are usually found with non-standard length "cut-down" barrels like this one has.
All details of this revolver are correct. The barrel address is the "Italic" type with leading and trailing "slanted crosses" and correct "broken letter" roll die markings. There are small "P" firing proof stampings on the Barrel and Cylinder and there are "G" & "C" inspector stamps at the Barrel Ejector Mounting location. There are Ainsworth "A" inspector stamps on the Barrel, Cylinder, Trigger guard, and Grip Strap, and there is a "C" inspector stamp in Hammer Slot. The Barrel has the early Ejector Mounting and it's original Round Head Ejector Rod assembly. The Hammer has an early 19/32" long knurling pattern and an early cone Firing Pin. The Cylinder has early Small Cylinder Stops and no Bevels. The Grip Frame has the correct early Sharp Butt Toe.
Condition of the Original Ainsworth Grips are Excellent, with no chips or cracks and only minor shrinkage from age. According to EXPERT John Kopec, the Grips are "Original" Ainsworth Field Replacements numbered "8842" and have a small vintage repair to the right side Toe. These Grips were field-mixed from gun "8842" prior to that gun being stolen from Co. C, 8th Cavalry on June 19, 1876.* ( *according to National Archives Records )
This Colt U.S. Cavalry revolver has been Authenticated by John A. Kopec. * QUOTING FROM THE LETTER * "Further study of this interesting revolver has revealed that the grips now fitted are early replacements and are serial numbered #8842. The revolver from which these grips originated, #8842 is listed in these National Archives records as being "stolen" from Co. C 8th Cavalry as of June 19, 1876." ".......these grips were "field mixed" prior to the revolver #8842 being "liberated" in 1876." ........ "This is the sort of discovery that makes our research so exiting. So seldom do we find any existing revolvers which have referenced serial numbers in these National Archives records." ....... "We can find no indication of purposeful fakery on this interesting revolver."
I ALSO HAVE the National Archives letters that tell the story of serial number 8842 and 19 other colts that were stolen by 1st Sgt Richard Graham Co. "C" 8th Cavalry on June 19, 1876 by his desertion ... Notarized Letters also from Capt George W. Chilson at his testifying to this event. This exact event is also in the famous book by Don Rickey, "Forty Miles A Day On Beans and Hay" (page 166) and even lists "Sgt Richard Graham" by name
QUOTING FROM A LETTER BY THE CHIEF RESEARCHER OF SPRINGFIELD RESEARCH SERVICE --- "Revolver no. 8842 was one of 20 Colt cal. .45 revolvers listed in the proceedings of a board of survey convened at Fort Brown, Texas, on July 30, 1876. The board found that these revolvers had been stolen from the store room of Company C, 8th Cavalry, on or about June 17th, 1876. Evidence pointed to a Sgt Richard Graham, who deserted shortly before the loss was discovered, as the probable thief. ------ WHAT A NATIONAL HISTORY -------
SEE THE FOLLOWING DETAILED PICTURES OF AUTHENTICATION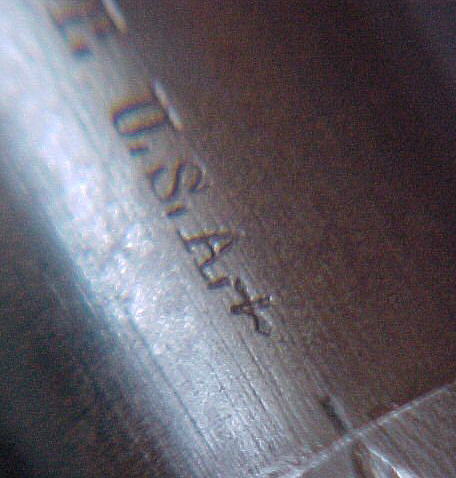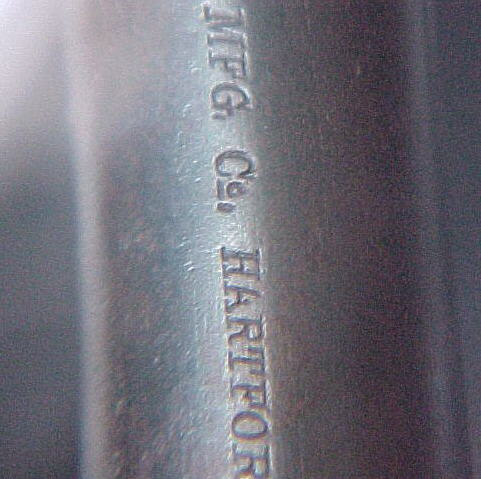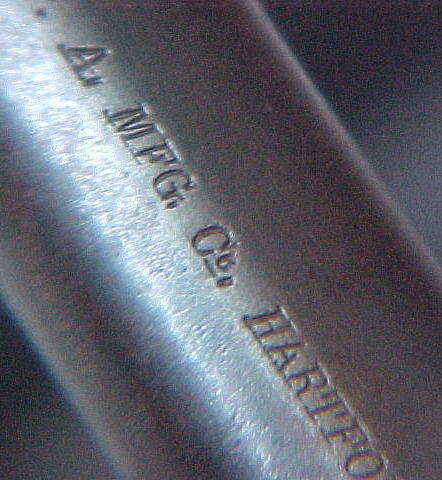 The Barrel Address is "Italic" type with leading and trailing "slanted crosses" and correct "broken letter" roll die markings.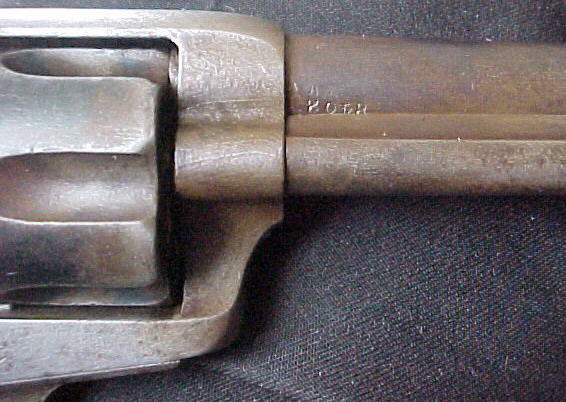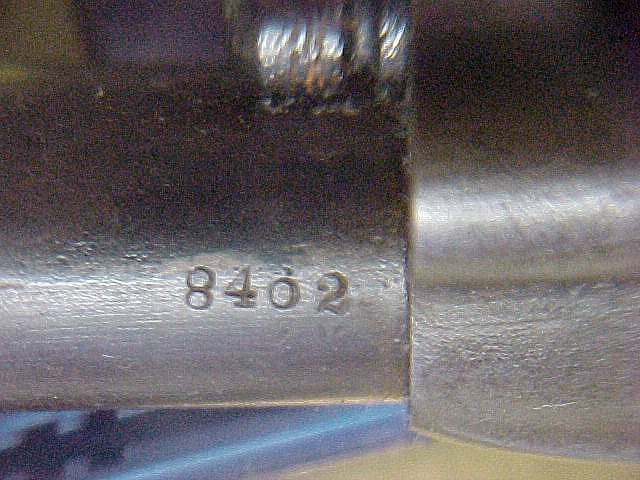 The Barrel serial number is showing from beneath the Ejector Housing. Correct and documented in the "Kopec" Letter.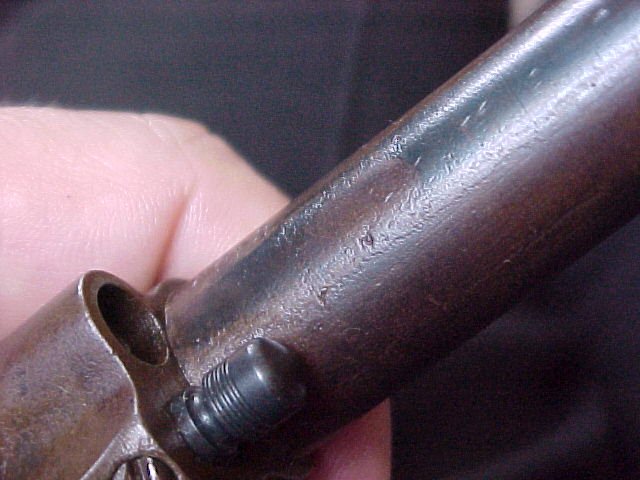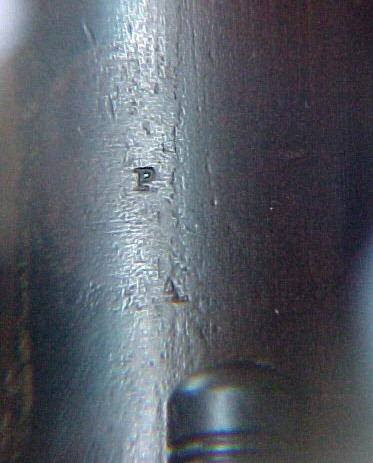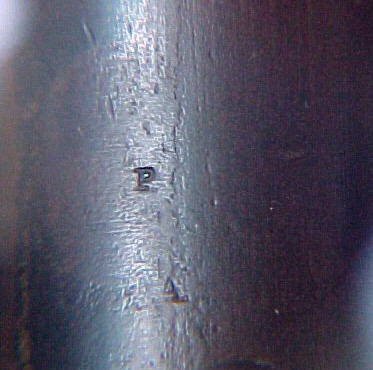 There are small "P" firing proof stampings on the Barrel along with the "A" Ainsworth inspection stamp.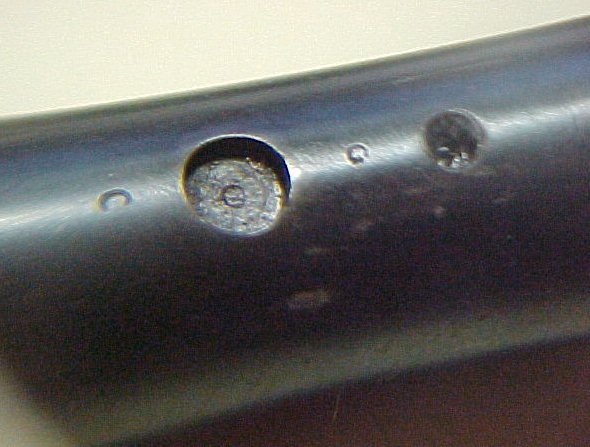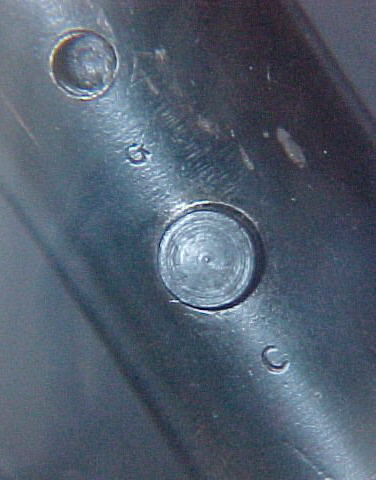 There are correct "G" & "C" inspector stamps at the correct "first style" Barrel Ejector Mounting location.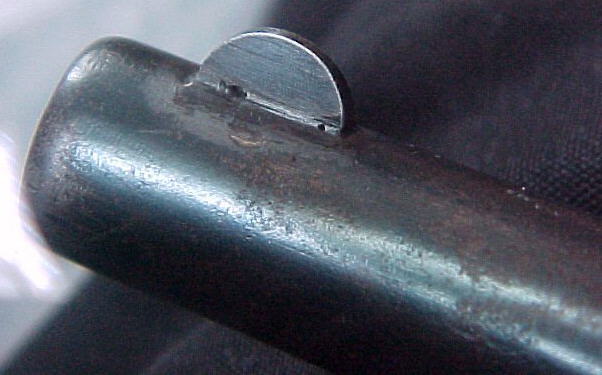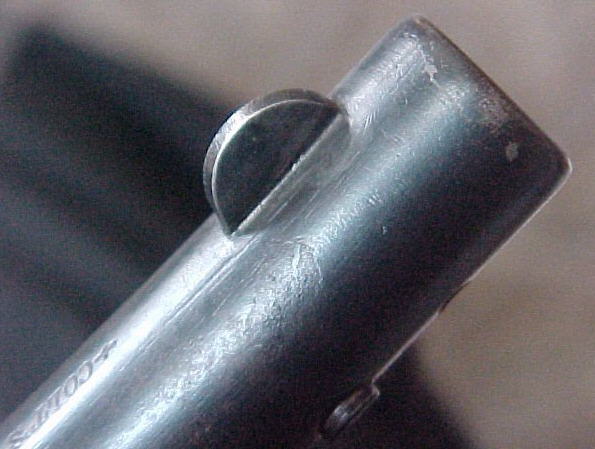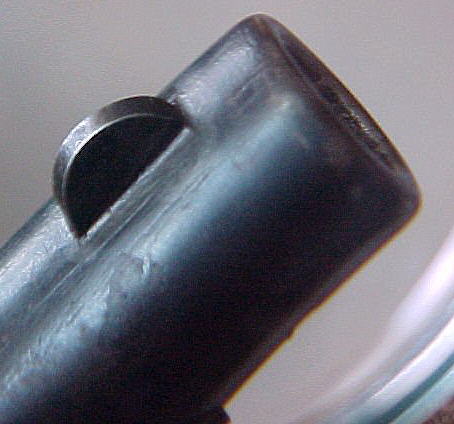 The Front Site and Muzzle Crown are original "period" modifications.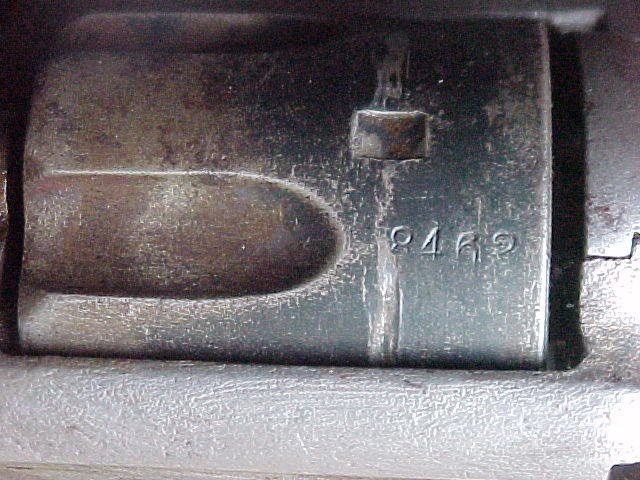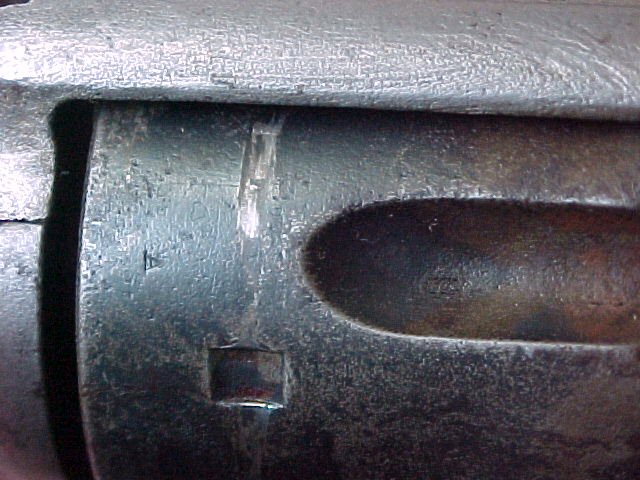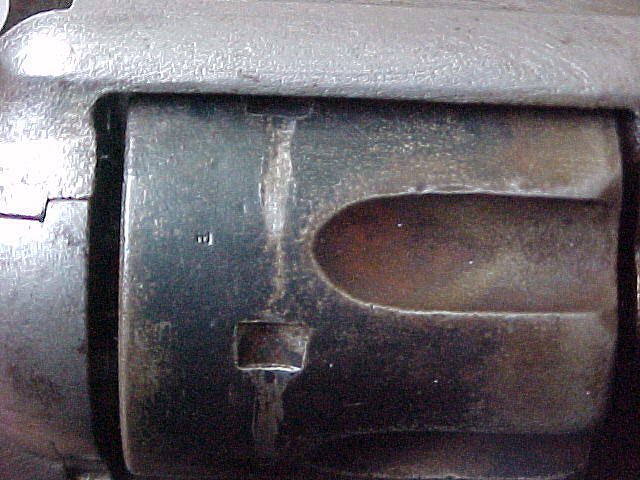 All correct, cylinder "serial number", "A" Ainsworth inspection stamp, and "P" stamp for Government firing proof.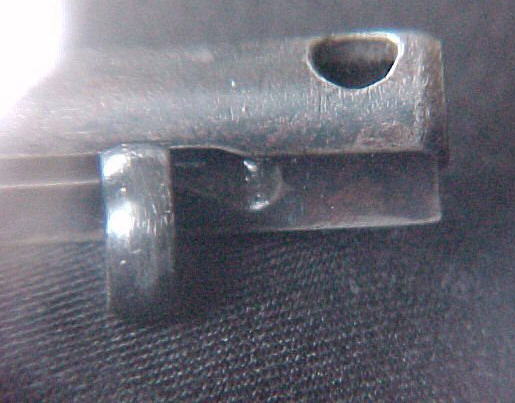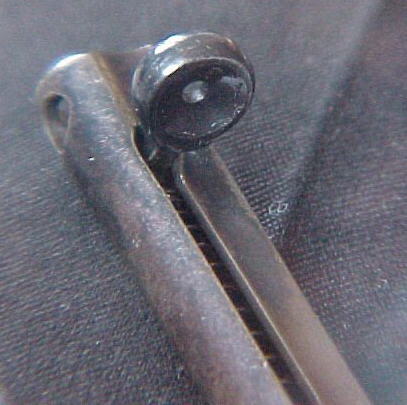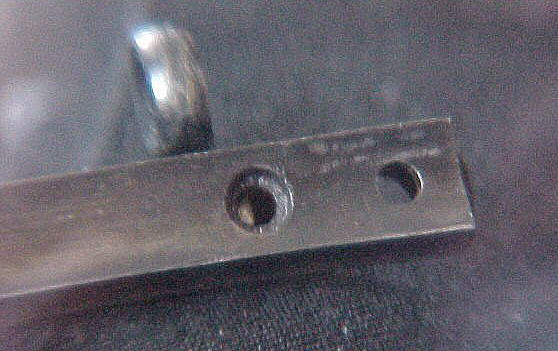 Correct "beveled" and "rounded" Ejector Housing end, correct early "Bulls Eye" Rod End, correct early mounting style.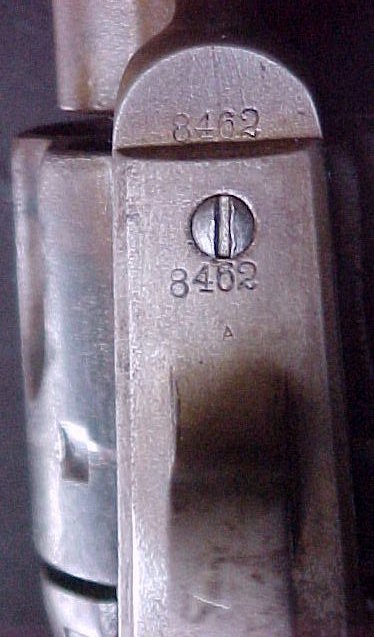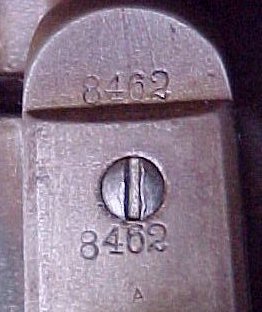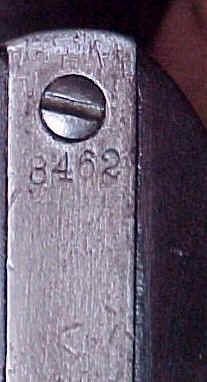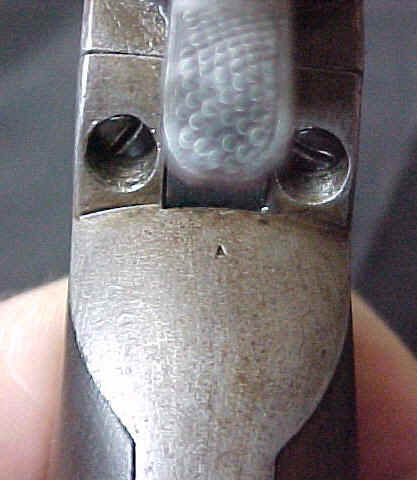 Frame, Trigger Guard, Back Strap, numbers all match. Small "A" inspection stamp on Trigger Guard and Back Strap.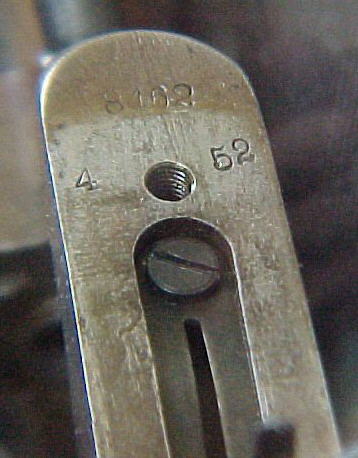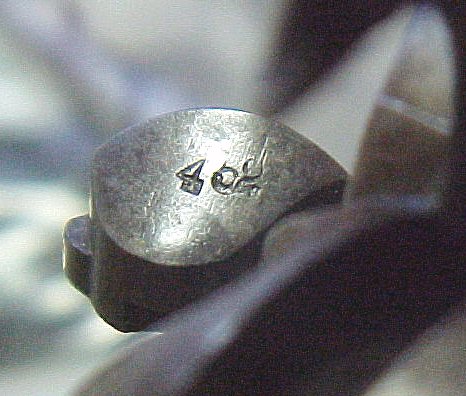 Frame "452" assembly number stamped under Trigger Guard matches Loading Gate "452" number.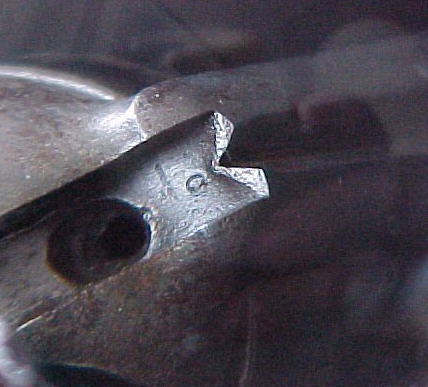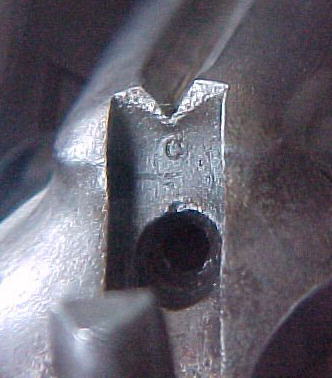 Correct "C" Frame Inspector Stamp in Hammer Slot.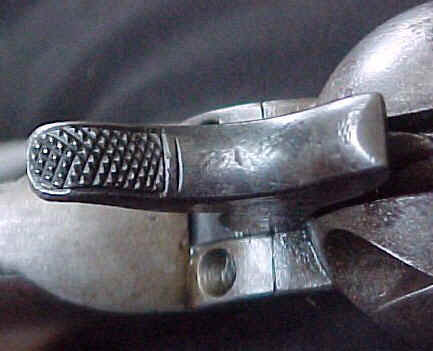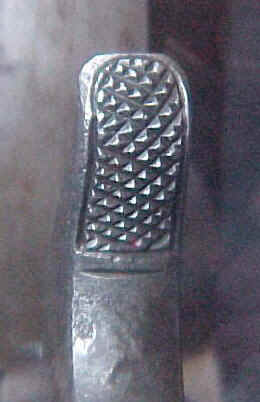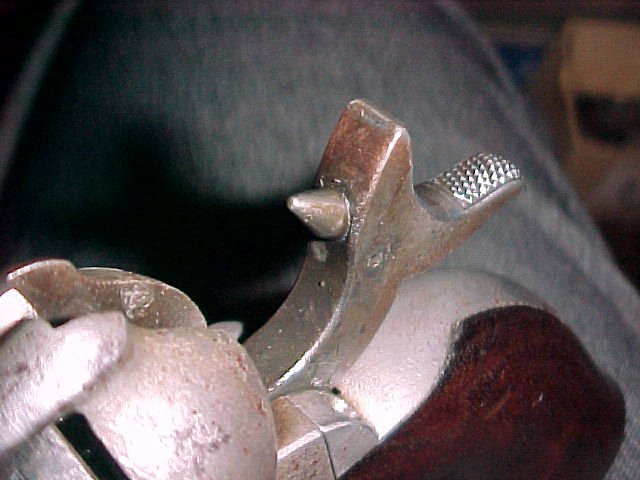 Original Hammer with correct "long" 19/32" coarse Knurling pattern. Correct early "cone" Firing Pin.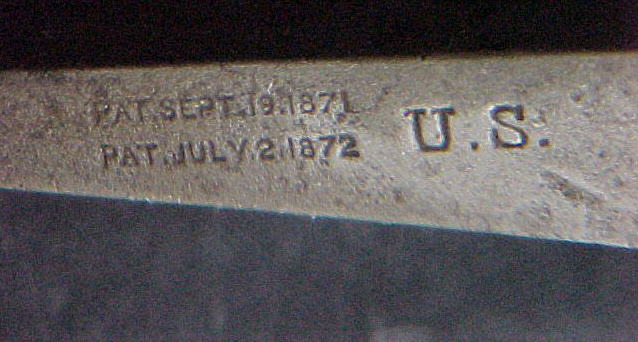 Correct "small" U.S. Cavalry Frame Stamp with "early" patent dates.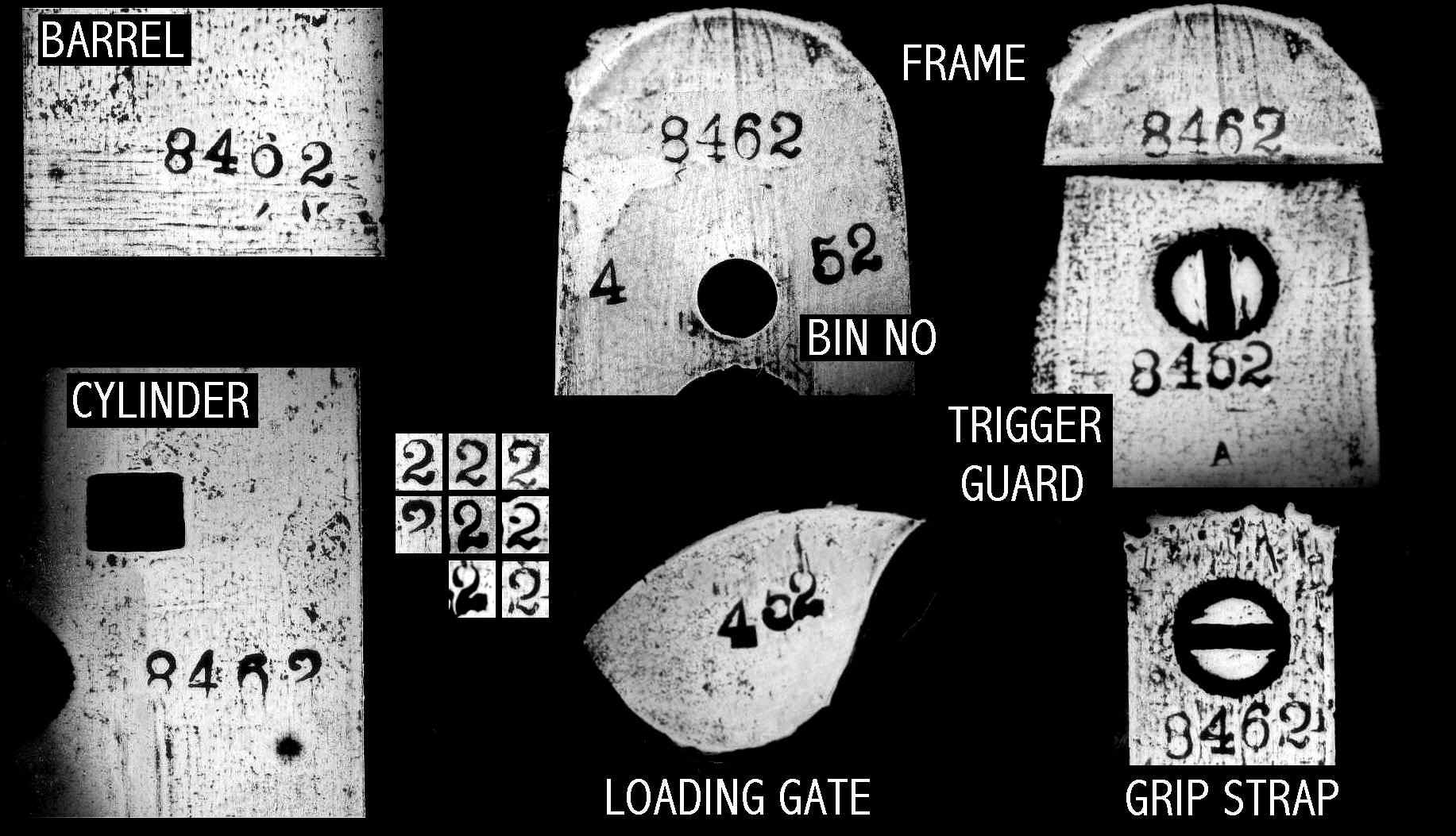 All numbers were scientifically analyzed and authenticated.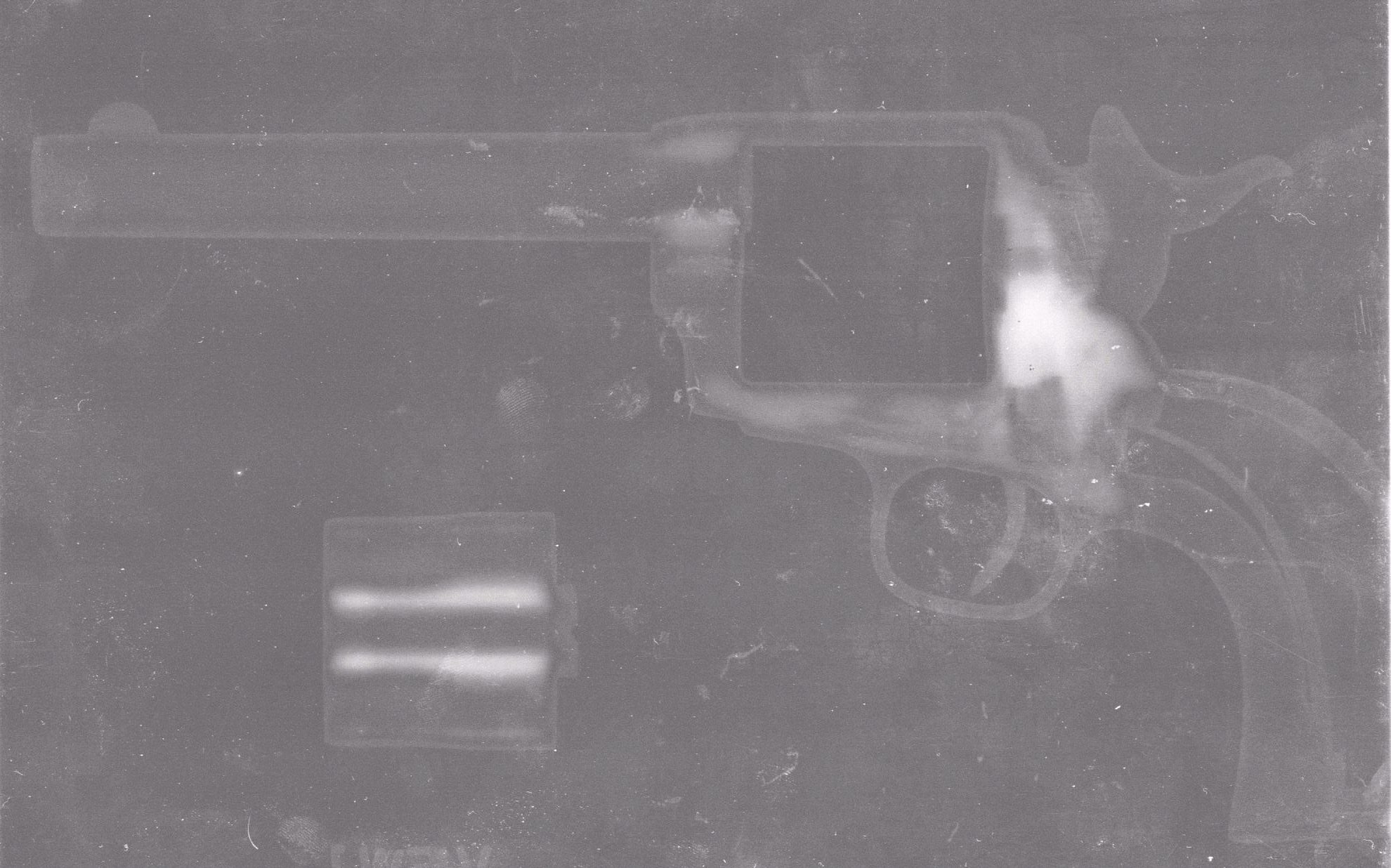 Xray examination shows NO MODIFICATIONS "inside" or "out".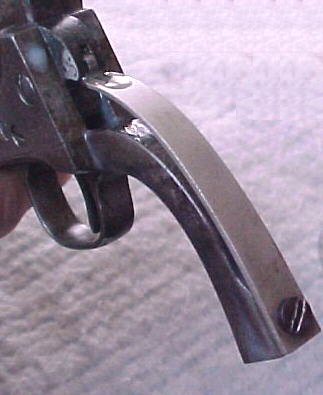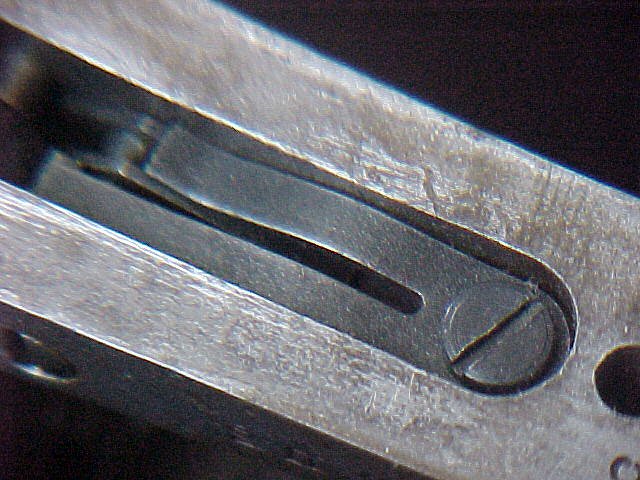 Original Colt Main Spring and Trigger Spring.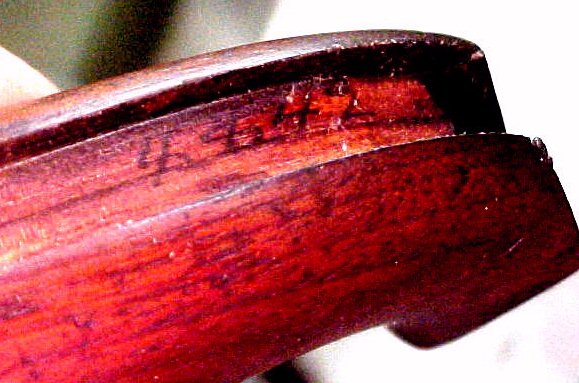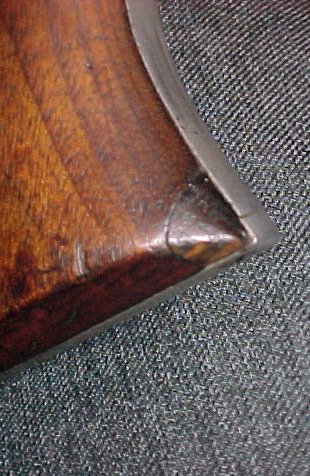 Original number penciled in grip. Original period repair to right toe.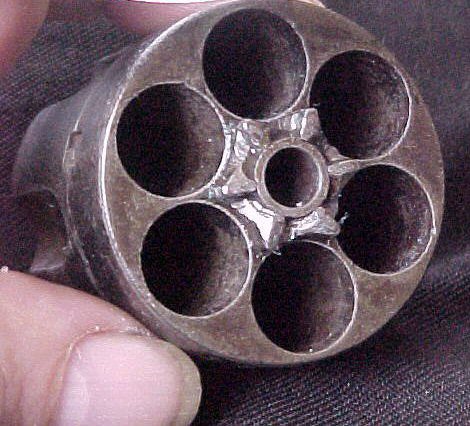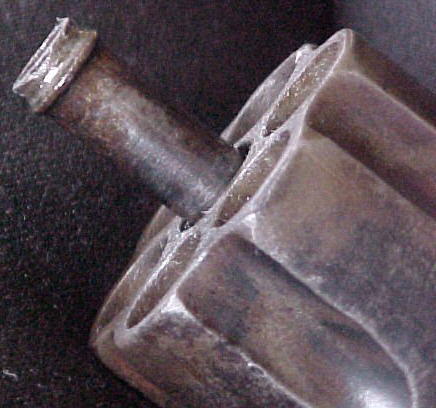 Good condition Cylinder with Original "full length" Base Pin Bushing.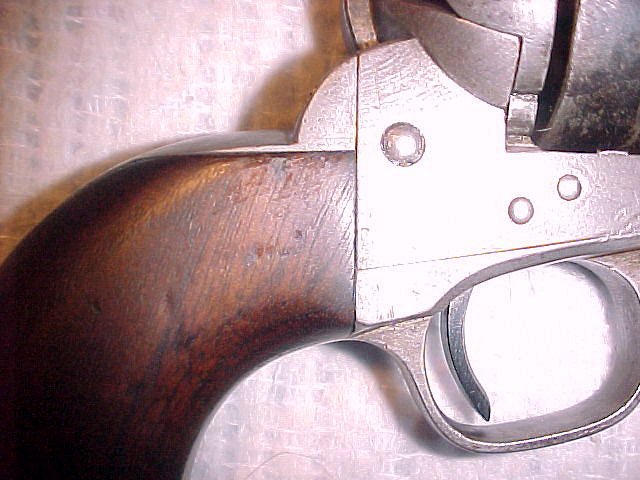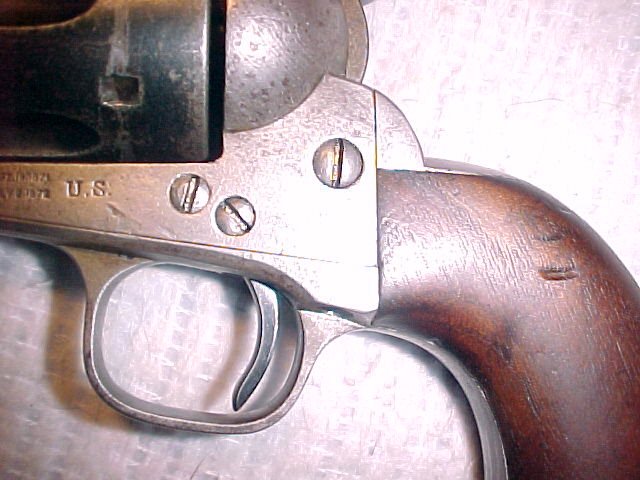 Note the excellent Grip "fit" even after 130 years. Still some original blue on the sides of the Trigger.
"This is one of the most detailed Authentications of a U.S. Colt Cavalry Revolver."
Call 920.450.0723 for additional information on this item or.. Email us <click